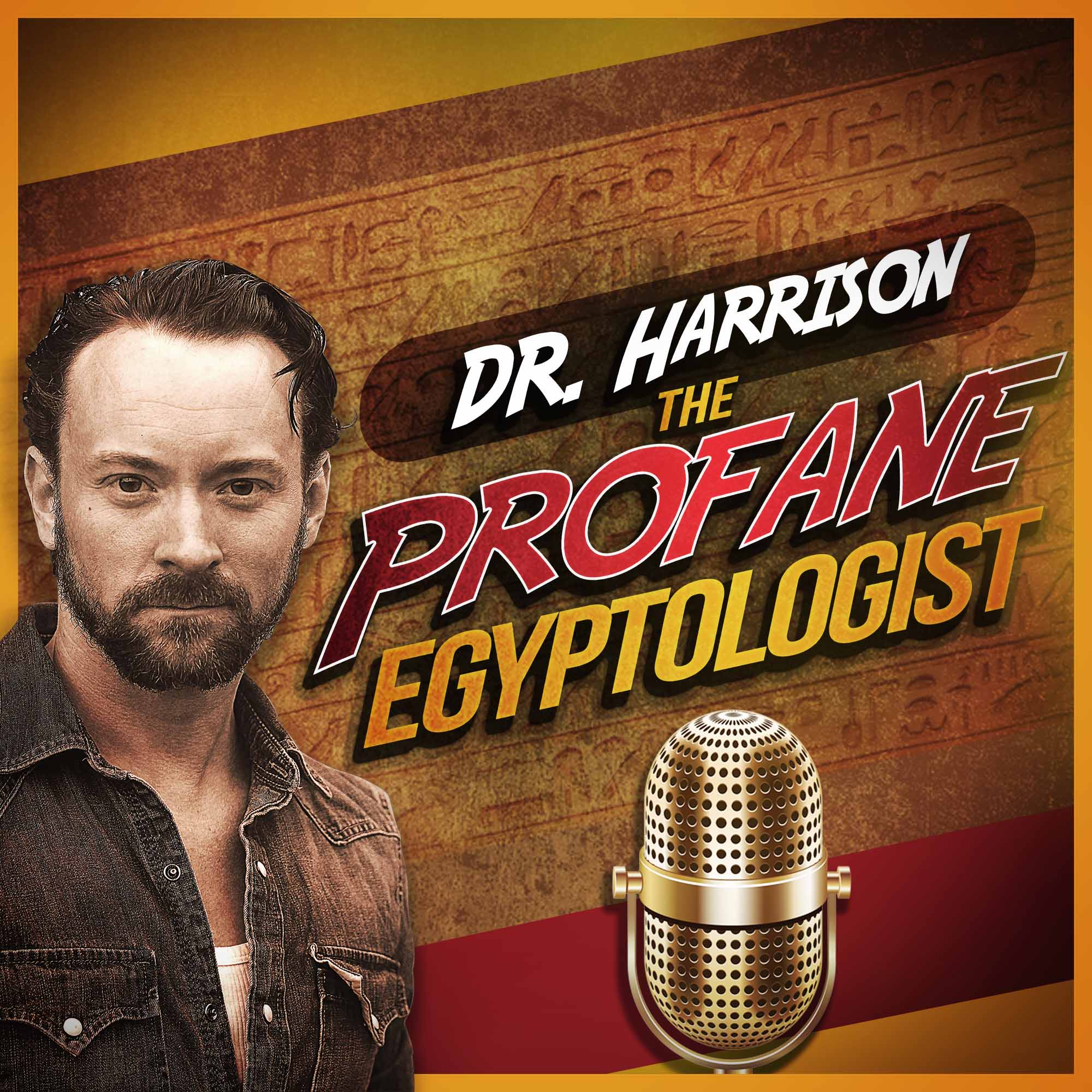 Today we re-join the Temple of Ra and Kemetic Temple of San José for the second part of this interview with key figures and authors of the contemporary Kemetic Reconstructionist movement in the West. Be sure to check out part 1 if you haven't yet.
A very valuable point is raised in this interview regarding phenomenological and performative archaeology – given a reliance of shared resources, and given the focus on academic resources in Kemeticism, why is it not valued in the same was as corresponding fields of archaeology which use the same techniques to reconstruct ancient worlds? I have my own theories on this (as expressed in my book, Profane Egyptologists), and we explore this a little in conversation. A lot of it has to do with perceptions, status, and fear of 'infection' from the 'fringe/other' which has been a stifling factor in building bridges and having conversations. And that, dear listeners, lays at the very heart of the premise of this show!
This episode was recorded on location in San Francisco back in spring 2018. I first encountered the Temple of Ra through one of its founders, Richard Reidy, who was a participant in my phd ethnography, and so generous with his time and knowledge that we later became friends.
Sadly, Richard passed away in 2015 but his legacy lives on in the form of a number of Egyptian Kemetic Temples in the USA and two books on Ancient Egyptian Ritual practices.
Here's part two I hope you enjoy it. As ever, references from the show can be found in the show notes. Be sure to like, review and subscribe.  
Richard Reidy's Eternal Egypt 
https://www.iuniverse.com/Bookstore/BookDetail.aspx?Book=172324
Everlasting Egypt (Published posthumously by temple members) 
https://www.iuniverse.com/Bookstore/BookDetail.aspx?BookId=SKU-001114114
Kemetic Orthodoxy ("KO") /House of Netjer
https://www.netjer.org/forums/
Performative Archaeology (Tale of Sinuhé) at the British Museum
http://www.britishmuseum.org/research/research_projects/all_current_projects/the_ramesseum_papyri/performance_tale_of_sinuhe.aspx
 Erik Hornung The One and the Many
Geraldine Pinch
Wisdom Literature – Instructions/Teaching of Ptahhotep
https://www.ucl.ac.uk/museums-static/digitalegypt/literature/ptahhotep.html
Lichtheim
Lichtheim, Miriam 1996. Didactic literature. In Loprieno, Antonio (ed.), Ancient Egyptian Literature, 243-262. Leiden; New York; Köln: E. J. Brill
Simpson, William Kelly. The Literature of Ancient Egypt: An Anthology of Stories, Instructions, Stelae, Autobiographies, and Poetry. New Haven, US: Yale University Press, 2003. Accessed January 28, 2017
James Allan (Grammar) Middle Egyptian
https://books.google.co.uk/books/about/Middle_Egyptian.html?id=gMxfheT1XQIC&redir_esc=y
Kerry Wisner
https://www.amazon.co.uk/s/ref=dp_byline_sr_book_1?ie=UTF8&text=Kerry+Wisner&search-alias=books-uk&field-author=Kerry+Wisner&sort=relevancerank
(Note, I interviewed Mr Wisner for Profane Egyptologists, but have since lost contact. If anybody knows what happened to him, please feel free to reach out).
Tamara Siuda's literature
https://www.google.co.uk/search?q=tamara+siuda+books&stick=H4sIAAAAAAAAAONgFuLSz9U3MDKrNKg0UEJia0llJ1vpJ-XnZ-snlpZk5BdZgdjFCvl5OZUA98xt0TYAAAA&sa=X&ved=2ahUKEwil6Lb4wdvcAhWmx4UKHXUeDJIQMSgAMB56BAgJEDM&biw=1744&bih=859
Kemetic Temple of Ra and San José
http://kemetictemple.org/Kemetic_Temple/Welcome.html
Imperishable Stars by Matt
https://imperishablestars.com/
(check out the fascinating work on vocalization of the Pharaonic language!)