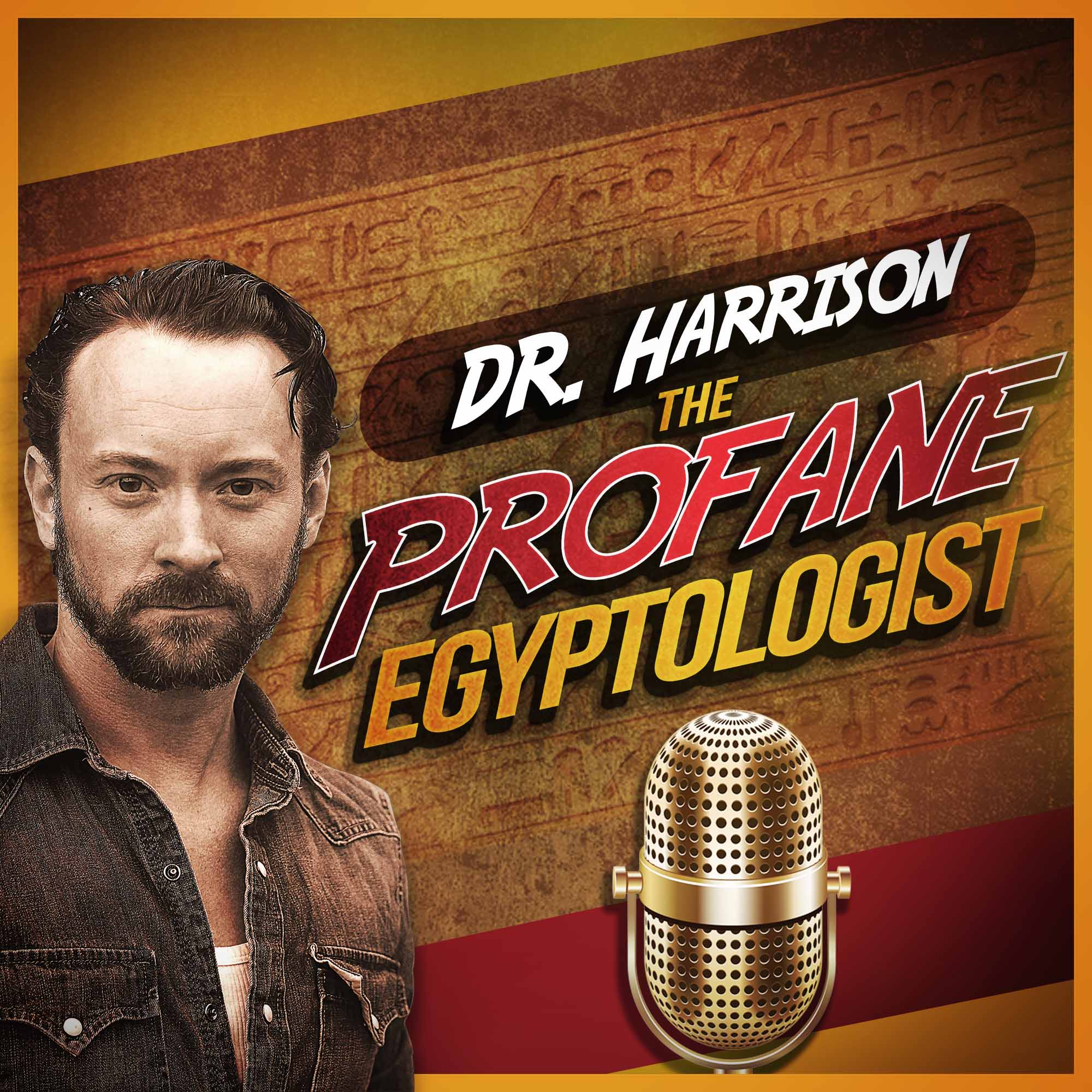 Today's guest will be familiar to anybody who's a fan of Kemetic art or who happens to have seen the luscious artwork that graces the cover of my book Profane Egyptologists (shameless plug!) Setken describes his paintings as "Nouveau Kemetic", "Neo Kemetic", and "Neo Pharaonic", as these terms speak to the ancient Egyptian themes that his work centres upon, and his contemporary, and I must say quite striking take on Egyptian themes.
This is the second part of this two-part interview, so be sure to head over and check out part one, which deals with Setken's background and how he arrived at his Kemetic subjects. Or alternatively, dive into this episode, which focuses on the artwork almost exclusively.
Links to paintings we discuss are available in the show notes. 
I should mention that this was the very first remote ie skype interview that I attempted, and there were a couple of technical glitches. This resulted in my voice having to be cleaned and amplified digitally, so I apologise both to you, the listener and most deeply to Setken, for the audio quality on my side, but thankfully this did not affect Setken's voice quality. Enjoy! 
Where to find Setken
Website - www.setken.com
Facebook page - @The Art Of Setken
Twitter - @wingedphysique
Insta - @setken
A collection of Setken's Recent Art
https://www.setken.com/recent-works
Why do testicles freeze in cold weather?
https://www.thenakedscientists.com/articles/questions/why-do-male-private-parts-shrink-cold-weather
'Cleopatra's Needles' (ancient Egyptian Obelisks)
https://en.wikipedia.org/wiki/Cleopatra%27s_Needle
Setken Painting: This Has All Happened Before and This Will All Happen Again
http://setkenblog.blogspot.com/2015/09/this-has-all-happened-before-and-this.html
Kemetic Orthodoxy
Setken Painting: Triple Sekhmet
http://setkenblog.blogspot.com/2015/11/triple-sekhmet.html
Her Bak
https://www.innertraditions.com/her-bak.html
Setken Painting: Material Immortality
http://setkenblog.blogspot.com/2015/05/material-immortality.html
The Temple of Set
E.A Wallis Budge. The Gods of the Egyptians. Note chapter 'miscellaneous gods'.
https://archive.org/stream/godsofegyptianso02budg/godsofegyptianso02budg_djvu.txt
Jeremy Naydler's Shamanic Wisdom in the Pyramid Texts
https://www.innertraditions.com/author/jeremy-naydler/
Setken Painting Downloading Netjer (Approx 27 mins)
http://setkenblog.blogspot.com/2013/05/downloading-netjer.html
Fetish Models
https://en.wikipedia.org/wiki/Fetish_model
Memorial I, II, and III: a triptych honouring the tomb of David Syme by Walter Butler
http://setkenblog.blogspot.com/2018/02/memorial-i-ii-and-iii-triptych.html
More on David Syme
https://www.tandfonline.com/doi/abs/10.1080/10331867.2003.10525174
Trajan's Kiosk Philae
https://en.wikipedia.org/wiki/Trajan%27s_Kiosk
The Book of What is in the Underworld
https://en.wikipedia.org/wiki/Amduat