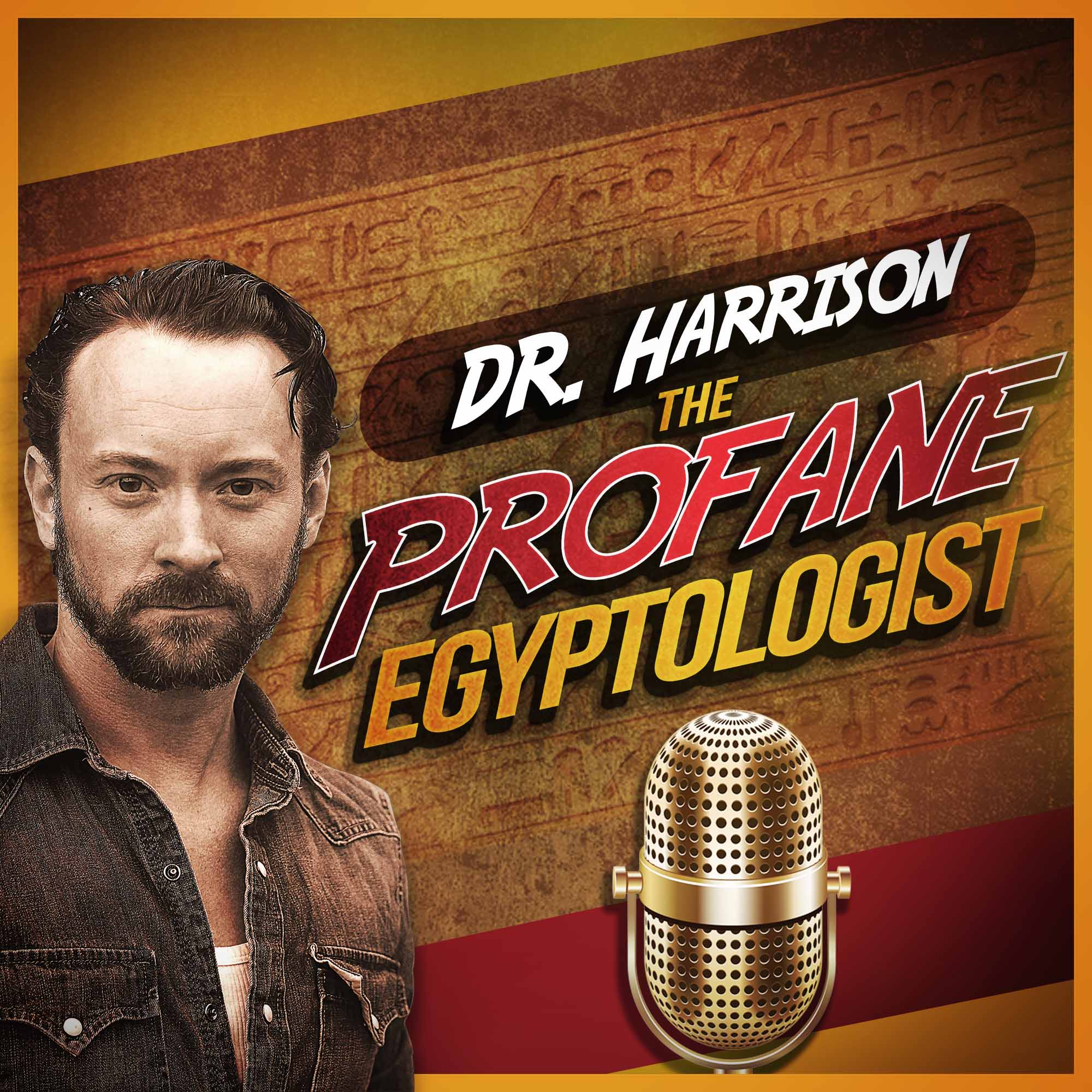 Today's guest will be familiar to anybody who's a fan of Kemetic art or who happens to have seen the luscious artwork that graces the cover of my book, Profane Egyptologists (shameless plug!). Setken describes his paintings as "Nouveau Kemetic", "Neo Kemetic", and "Neo Pharaonic", as these terms speak to the ancient Egyptian themes that his work centres upon, and his contemporary, and I must say quite striking take on those themes.
But Setken wasn't always an artist. Faced with a crossroads having been accepted into both the Centre For the Performing Arts (now the Helpmann Academy) as an actor, and simultaneously accepted into the Stanley Street School Of Art (now the South Australian School Of Art) as a visual artist setken chose the former, and began on the road to professional acting.
But en route he also became Mr Fitness Australia champion, a personal trainer, and even a male striptease performer, before the realisation of a lifelong dream resulted in a trip to Egypt and the reemergence of his artistic urges.
I've been a fan of Setken's art for many years, which is why I chose it for the book cover, but his path to becoming an artist has been deeply varied and interesting. As a side note, I should mention that this was the very first remote skype interview that I attempted, and there were a couple of technical glitches. This resulted in my voice having to be cleaned and amplified digitally, so I apologise both to you, the listener and most deeply to Setken, for the audio quality on my side, but thankfully this did not affect Setken's voice quality. So settle in for this two-parter as we explore the theatre of cruelty, shamanic initiations, and Kemetic art.
Where to find Setken
Website - www.setken.com
Facebook page - @The Art Of Setken
Twitter - @wingedphysique
Insta - @setken
Artwork
Antonin Artaud and the Theatre of Cruelty
https://www.bl.uk/20th-century-literature/articles/antonin-artaud-and-the-theatre-of-cruelty
Charles Muses and The Lion Path
https://www.scribd.com/doc/251335048/Charles-Muses-Lion-Path-Musaios
Schwaller deLubicz 
https://en.wikipedia.org/wiki/R._A._Schwaller_de_Lubicz